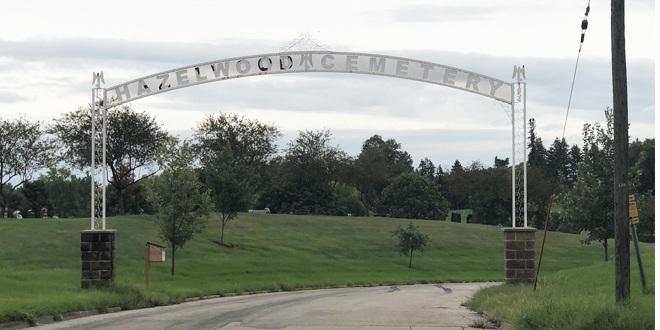 The Grinnell Historical Museum has exciting event coming up that we think readers will want to know about. We're planning a cemetery walk for September 29th from 2-5 pm at Hazelwood Cemetery.
The cemetery walk will focus on two groups of Grinnellians buried in Hazelwood. The first group focuses upon the graves of a half-dozen Grinnell veterans. The second group will bring visitors to the graves of six of Grinnell's notable women. At each site a volunteer actor will represent the person at the grave, and tell that person's story.
Visitors can park at the First Presbyterian Church (1025 5th Ave) and take a free shuttle bus to the cemetery. The shuttle will run every twenty minutes.